Accounting and Business Trends in New Zealand for 2023
Published 27th September, 2023
2023 is a big year for change in New Zealand's business world. If you work in accounting or own a business, it's crucial to stay ahead of the curve. We're The Career Academy, experts in business and accounting education for over a decade. We offer a wide range of courses, including Xero and MYOB, to keep you updated. This guide offers you expert insights, timely updates, and effective strategies for growth. So, let's get started with the economic forecast for the rest of the year.
Economic Outlook for 2023
Expert Commentary
According to CPA Australia, only 40.3% of small businesses in New Zealand are optimistic about the country's economic growth for 2023. However, an encouraging 65.6% of small businesses expect their own growth. Furthermore, a study by Scoop.co.nz shows that businesses with skilled accountants and business managers are 20% more likely to succeed in challenging economic conditions.
With the right skills, particularly in accounting and business management through courses like XERO and MYOB, you can steer your business towards growth even in a fluctuating economy. Explore our range of courses on our website to find the perfect fit for you.
Inflation and Price Rises
In the second quarter of 2023, New Zealand's annual inflation rate rose to 6%, a decline from the 6.7% increase in the first quarter. While this may seem like a relief, it's crucial to understand that these rates are still at levels not seen since the 1990s. For businesses and the accounting sector, this presents unique challenges and opportunities.
Accounting Adaptations
Inflation affects the real value of money, and by extension, the financial statements of businesses. Accountants need to be adept at implementing advanced financial strategies to adjust for inflationary impacts. This includes dynamic price adjustments and advanced cost-cutting measures. Our courses offer practical, hands-on strategies to manage these inflationary pressures effectively.
Business Resilience
For businesses, especially those in sectors like food and housing that are most affected by inflation, resilience is key. Advanced financial planning and strategy are essential for sustaining profit margins in this high-inflation environment. Upskilling in accounting and financial management has proven to be not just beneficial but vital for business sustainability.
Technological Advancements
Expert Commentary
Adapting to new technologies is not just a trend; it's a necessity for modern accounting practices. According to Wise Advice, there has been a 30% year-over-year increase in the adoption of AI and machine learning within the accounting sector. Moreover, businesses that have successfully integrated these cutting-edge technologies report a remarkable 25% boost in operational efficiency. In addition, 36% of companies are planning to implement cloud-based accounting solutions to streamline their financial processes.
At The Career Academy, we are committed to ensuring you are not just keeping up but leading in this digital transformation. Our curriculum is continually updated to include training on the latest technological advancements, including Xero and MYOB.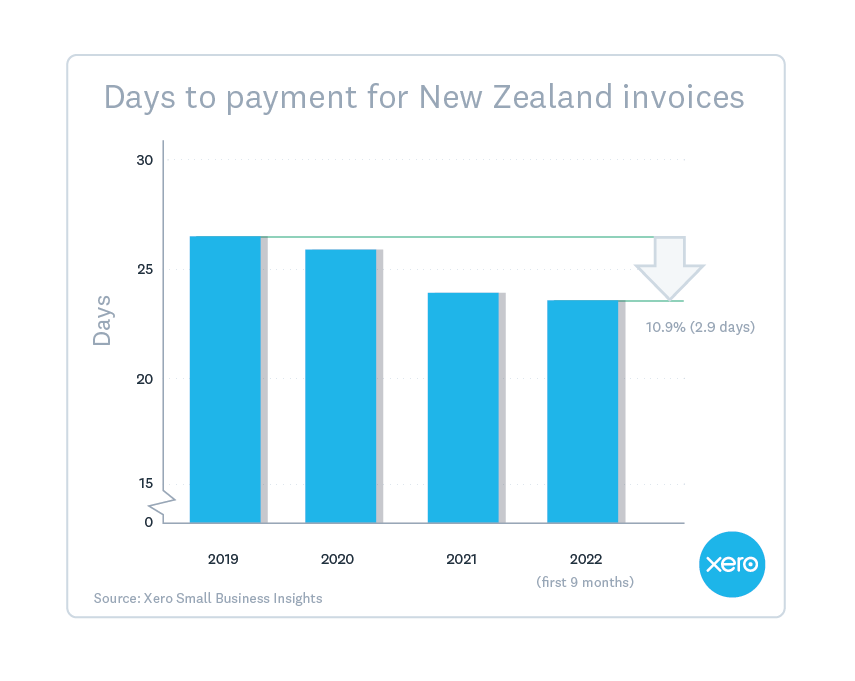 Digital Transformation
Digital transformation is no longer optional. According to Wise Advice and Xero, invoices were paid 2.9 days faster in 2022 compared to 2019 due to digital invoicing. Moreover, the concept of continuous accounting, which uses machine learning and Robotic Process Automation (RPA), is reframing the approach to accounting, allowing tasks that were traditionally done at the end of a period to be embedded into day-to-day activities.  Our XERO and MYOB courses can equip you with the skills you need to transition smoothly into this digital shift, which is part of a larger trend toward sustainability and social responsibility in business.
Sustainability and Social Responsibility
Expert Commentary
Environmental, Social & Corporate Governance (ESG) is becoming increasingly important in the corporate landscape. While we don't offer modules specifically on ESG compliance, understanding its growing relevance is crucial for any business leader. A cultural and societal shift towards sustainable products and services is evident. According to a 2023 report by ESG NZ, 85% of consumers have shifted their purchasing behaviour to be more sustainable in the past five years. And, one-third of millennials opt for sustainable alternatives when available .
Moreover, a 2023 report by ESG NZ underscores the growing importance of social responsibility, revealing that 70% of consumers prefer to engage with businesses that have strong ESG compliance. With regulatory changes anticipated in the coming years, focusing on these aspects is not just good practice but will soon become mandatory.
Conclusion
Understanding the trends in accounting and business for 2023 is essential for informed decision-making. Whether you need to adapt to economic fluctuations, incorporate new technologies like XERO and MYOB, or grasp the increasing importance of sustainability and social responsibility, staying ahead of the curve is vital. Trust The Career Academy to guide you through these intricate landscapes. For a comprehensive learning experience, check out our suite of accounting courses, including specialised modules in Xero and MYOB, to get started on your path to success.
Further Reading
Learn more about accounting courses at The Career Academy
For more information on business trends, check out our blogs!